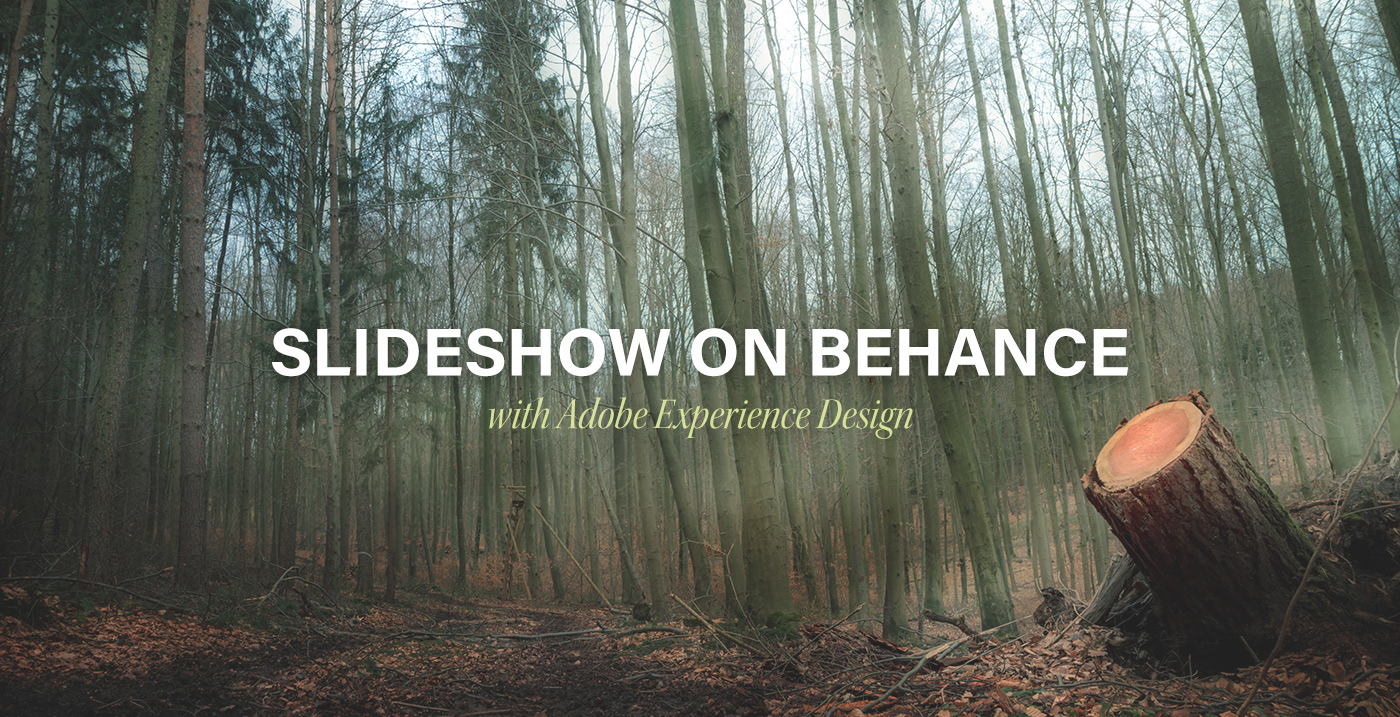 HOW TO CREATE SLIDESHOWS FOR YOUR BEHANCE PROJECT
Today you can't add slideshows on your Behance projects. This might change in a future update, but in the meantime, I've found an easy way to create slideshows and embed them on Behance. I'm using Adobe XD (Experience Design) which is a new application to design, prototype and share screen designs. Since May 2016, you can embed XD projects on your Behance pages and it takes just a few minutes to create a slideshow with this tool. Here is an example of slideshow created with Adobe XD:

STEPS IN ADOBE XD TO CREATE YOUR SLIDESHOW
1. Download and install the free preview of Adobe XD (MAC Only for the moment):
http://xd.adobe.com
2. Create artboards (I used dimensions of 960 by 541) and link your artboards in the prototype view. You can open the Getting Started tutorial at launch of Adobe XD to learn how to use this tool.
3. Share your prototype (File > Share) and create a link. Click on the Embed button, and copy the code.
4. Create a project on Behance and add an Embed item. Paste the code and you'll get your slideshow.
5. If you update your slideshow in XD and share it again, it will automatically update the content on Behance.
You can customize in Adobe XD the speed of the transition between the slides, and the transition effect. I used Slide Right, but you can also use the Dissolve transition.